Sembra da quanto dichiarato dalla "Repubblica" che Maxximus Prime si aggiri per le vie di torino! Sono in pochi coloro che lo hanno avvistato e nessuno sa dove si sia al momento rifugiato.. alcune fonti sostengono di averlo visto prendere il treno per un paesino chiamato "Ikea". Ma tali fonti sono del tutto inattendibili.. maxximus prime può volare!! Avrà finito il gasolio???

Il grande uomo di latta ha salvato 157000 vecchiette in difficoltà, delle quali 178000 ultracentenarie!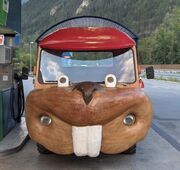 Ma allora com'è possibile che, dati i suoi 30 metri d'altezza, sia stato avvistato da così poca gente????.. la risposta è semplice!.. può trasformarsi in un CASTORO BUS!! il veicolo con una potenza massima di 552 kW / 750 CV, è in grado di accelerare da 0 a 100 km/h in soli 2.8 secondi e può raggiungere una velocità massima di 355 km/h. il castoro bus è dotato di motore V12 da 6,5 litri di cilindrata associato alla trasmissione super-veloce ISR, a sette rapporti e con cinque modalità di guida selezionabili, e alla trazione integrale permanente.
Ho un gran castoro e non ho paura di usarlo!!  ~ cit. minacciosa di Maxximus Prime 
No non mi trasformerò mai in quella emerita cagata!!!   ~ cit. Maxximus Prime su Fiat Multipla 
Vade retro, Satana!  ~ cit. Benedetto XVI mentre confonde un Decepticon con la papamobile  
Magari è commestibile...   ~ cit. Maxximus Prime sul Cubo, mentre tenta il suicidio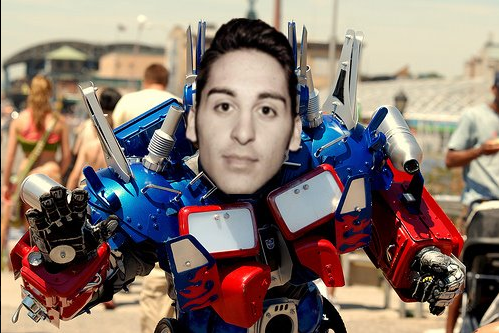 Ad blocker interference detected!
Wikia is a free-to-use site that makes money from advertising. We have a modified experience for viewers using ad blockers

Wikia is not accessible if you've made further modifications. Remove the custom ad blocker rule(s) and the page will load as expected.