Megatron is a decepticon in
g1
Before the war Megatron was a blind, helpless beggar who scrambled for energon in the Cybertron city-state of Karn. When a group of Morally corrupt autobots discovered that a group of rebels were using a Kaon hanger as their home-base, Megatron was mistakenly arrested along with the rebels and was beaten badly by the Autobots. On the way to the Tarn prison, the criminal transport ship he was imprisoned on was attacked by a group of outlaws, he was among the prisoners taken to fight in illegal gladiatorial combat. Overtime (with his sight restored of cause), Megatron became the champion of the gladiators and plotted his escape with the help of a fellow gladiator Reflector. With Reflector's ability to create up to two douplegangers of himself, they created a riot among the stands giving them time to flee. On the run, Megatron was found by Soundwave who believed that Megatron could be the leader of the revolution. Sometime between this time and the start of the war, Megatron became corrupted by his hatred for the Autobots and became a vicious dictator. After many Solar cycles of war, Megatron and his armies dubbed Decepticons, conquered cybertron.
| | |
| --- | --- |
| Strength: | 10.0 |
| Intelligence: | 10.0 |
| Speed: | 4.0 |
| Endurance: | 8.0 |
| Rank: | 10.0 |
| Courage: | 9.0 |
| Firepower: | 10.0 |
| Skill: | 9.0 |
| Total: | 70 |
Toy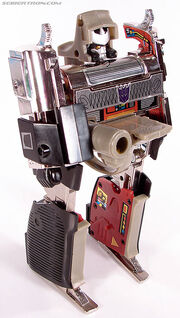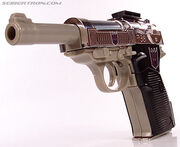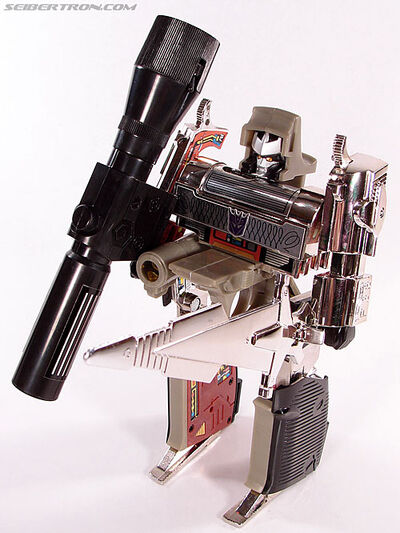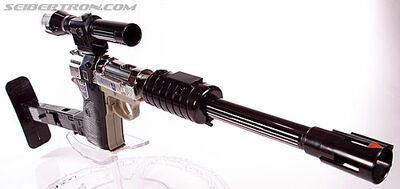 Cybertron mode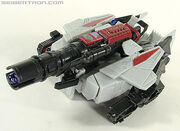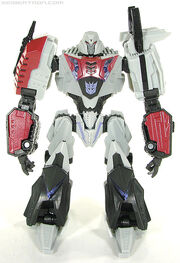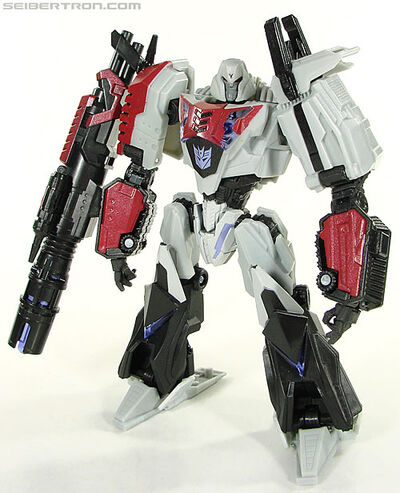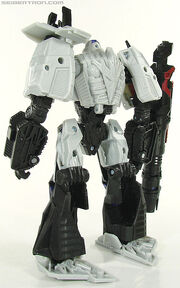 Post-quantum surge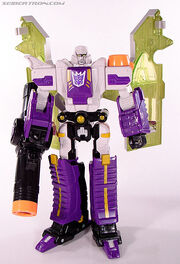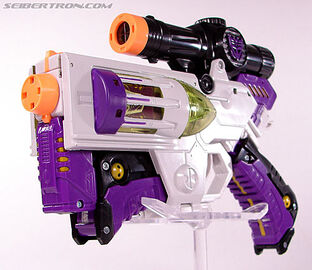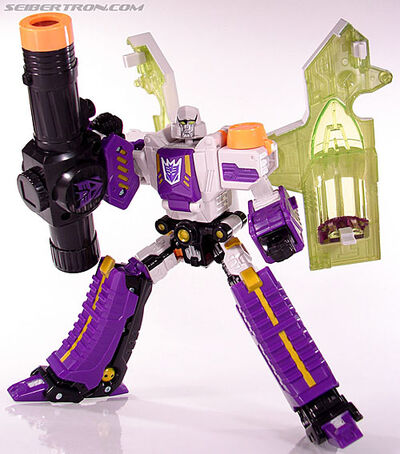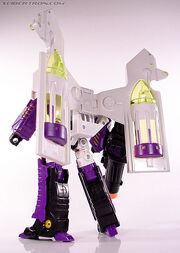 G2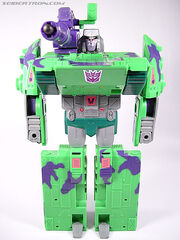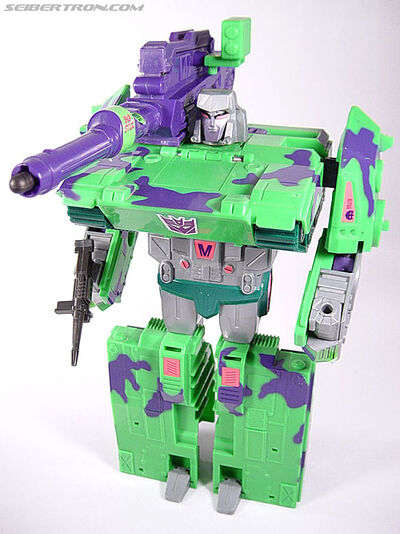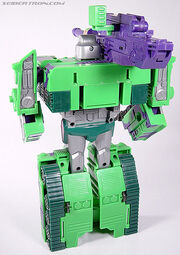 Artwork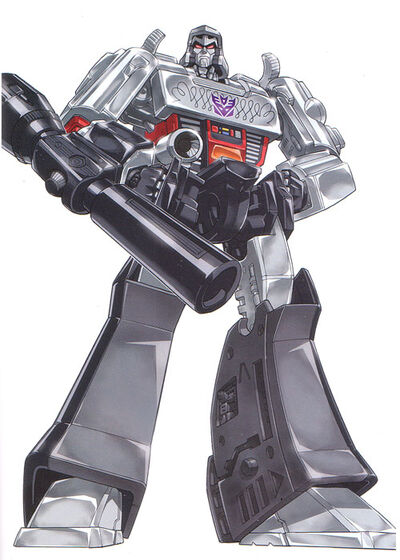 Ad blocker interference detected!
Wikia is a free-to-use site that makes money from advertising. We have a modified experience for viewers using ad blockers

Wikia is not accessible if you've made further modifications. Remove the custom ad blocker rule(s) and the page will load as expected.