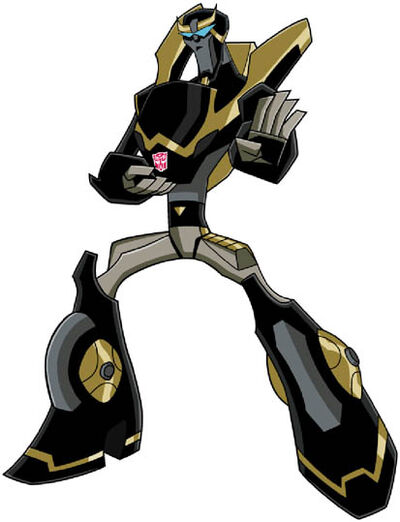 Prowl is an Autobot Ninja in
animated
A solitary, anti-social warrior. Detests publicity. Would rather help the humans in secret than be known as a hero. Never finished his circuit-su training. Uses twin Shuriken in battle.
Strength: 6
Intelligence : 8
Speed : 9
Endurance: 6
Rank: 6
Courage: 9
Firepower: 6
Skill: 9
Total: 59
Legends class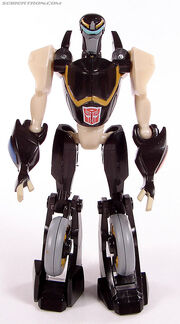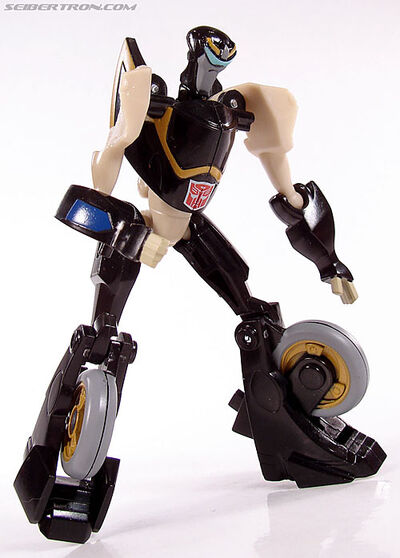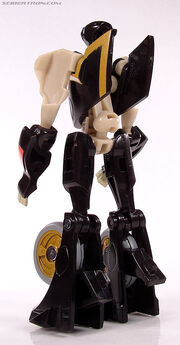 Deluxe class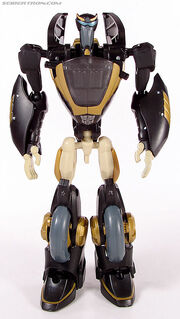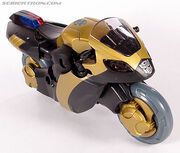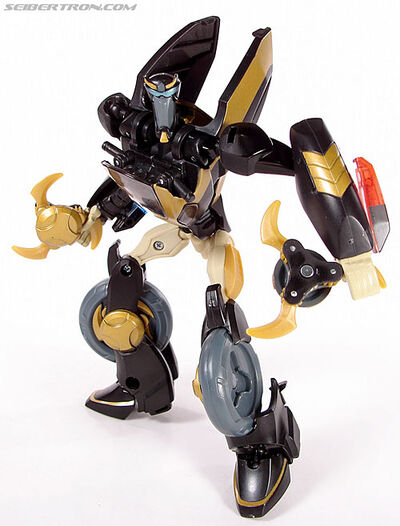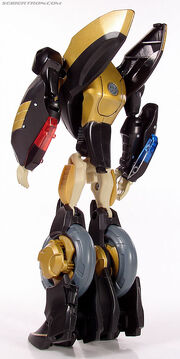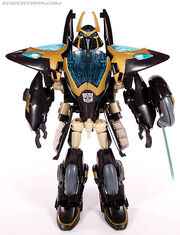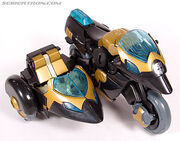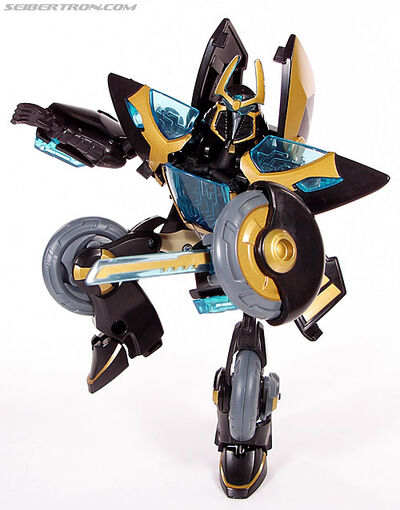 Ad blocker interference detected!
Wikia is a free-to-use site that makes money from advertising. We have a modified experience for viewers using ad blockers

Wikia is not accessible if you've made further modifications. Remove the custom ad blocker rule(s) and the page will load as expected.